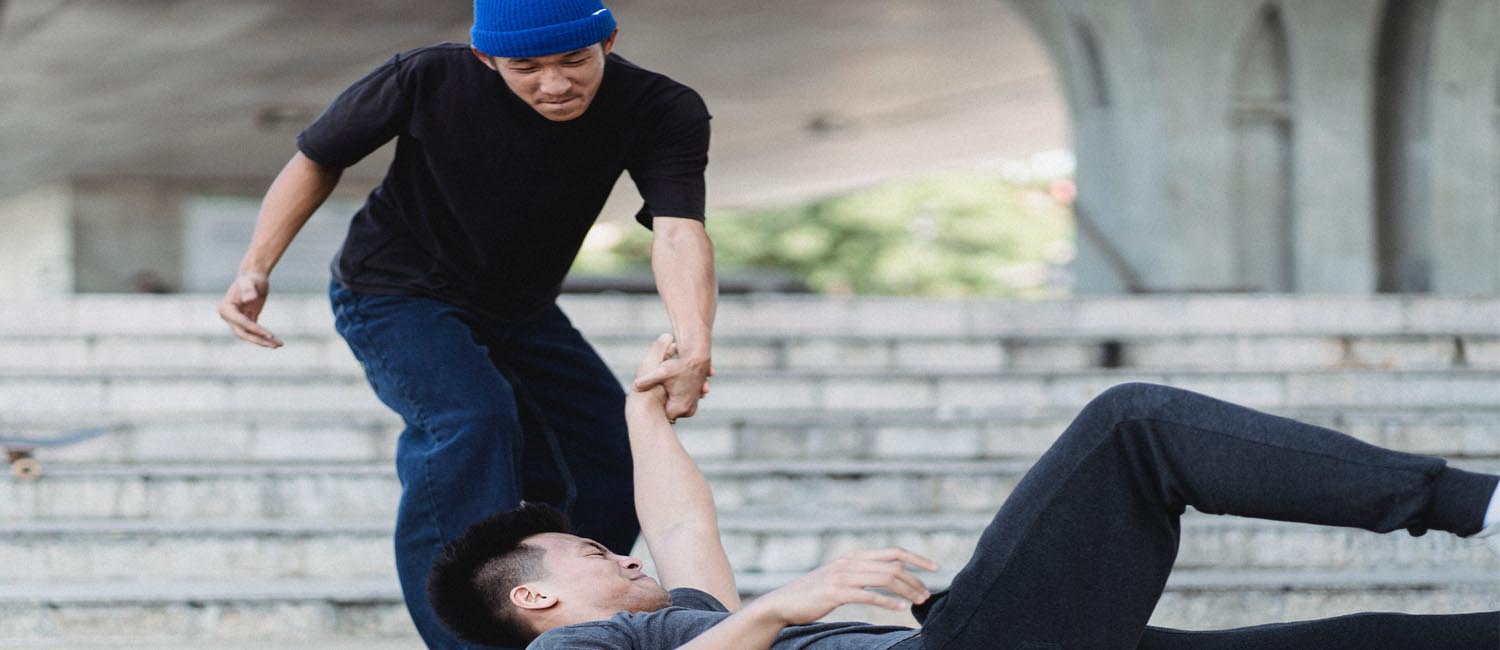 Navigating The Legal System After A Slip And Fall Accident In California: Your Rights Explained
A slip and fall accident in California can leave you injured and feeling overwhelmed. It is important to understand your rights and how the legal process works in order to take the right steps toward getting compensation for your injuries. This article will provide an overview of how the legal system works after a slip and fall accident in California and explain your rights as an injured person.
What Are The Laws In California Regarding Slip And Fall Accidents
In California, slip and fall accidents are governed by the state's premise liability law. This law states that property owners have an obligation to maintain their premises in a safe condition for visitors or those who may enter their property for any lawful purpose. This means that if a property owner knows or should have known about a dangerous condition on their property, they are liable for any injuries that may occur.
What Are Your Rights If You Suffer An Injury In A Slip And Fall Accident
Knowing what rights you have when injured in a slip and fall accident will help ensure that you get the compensation and justice you deserve.
In most cases, if you have been injured in a slip and fall accident, you are entitled to financial compensation for medical bills related to your injury, lost wages from having to miss work due to the injury, and pain and suffering from the incident. Depending on the severity of your injury and the circumstances leading up to the accident, you may also be able to recover punitive damages from the person or entity responsible for the accident.
What To Do Immediately After A Slip And Fall Accident In California
If you have suffered a slip and fall accident in California, it is important to act quickly and do the right things to protect yourself from any legal or financial problems down the line.
First and foremost, seek medical attention. Not only is it important to get the treatment you need from a medical professional, but also, having medical records of your injuries can be invaluable if you decide to pursue legal action.
Second, be sure to document the scene of your accident. Take pictures of the area where you fell and any hazards that may have contributed to your accident. Note the conditions of the area and any contact information for witnesses.
Third, notify the manager or property owner of your accident if it occurred on someone else's property. You should be sure to keep a copy of any paperwork that you receive from them in case legal action is needed later on.
Fourth, speak with an experienced attorney about your case. A lawyer can help you better understand your legal rights and options and advise you on the best course of action for you.
Finally, if possible, keep all receipts related to your accident, such as medical bills or repair costs. This documentation can be important evidence if a lawsuit ever needs to be filed.
By following these steps after a slip and fall accident in California and working with a qualified slip and fall attorney like the ones at Big Ben Lawyers, you can feel confident that your rights will be protected and that you are getting the best possible outcome for your case.
What Are The Benefits Of Hiring A Slip And Fall Attorney For Your Case
There are many benefits to hiring a slip and fall attorney for your case, and the following are just some of them.
Knowledge and experience
Slip and fall attorneys have experience in handling cases related to premises liability, which is the legal term for slip and fall accidents. They understand the laws that apply to these kinds of cases and can use this knowledge to protect your rights and maximize your chances of receiving a positive outcome in court.
Access to resources
Slip and fall attorneys often have access to specialized medical professionals, experts in accident reconstruction, and other professionals who can help build a strong case. They also have the ability to use sophisticated technology, such as 3D imaging and computer simulation to demonstrate how the accident occurred.
Help you understand the legal process
Slip and fall attorneys can provide guidance throughout the legal process, including what documents to collect, how to answer questions in court, and provide advice on settlement negotiations. Additionally, they can explain your rights under the law, alert you to potential risks associated with litigation and help ensure you are adequately compensated for your injuries.
Peace of mind
Hiring a slip and fall attorney can give you peace of mind knowing that an experienced professional is fighting for your rights and working on getting you the compensation you deserve. A good attorney will take the time to understand your case, answer all your questions, explain any legal terms, and help you understand all of your legal options.
How To Choose The Best Slip And Fall Attorney In California To Represent You
When it comes to choosing a slip and fall attorney in California, it is important to do your research. You want to make sure that you are selecting an experienced, reputable lawyer who has the expertise to handle your case and get you the compensation you deserve. Here are several tips for choosing the best slip and fall attorney in California.
Ask for recommendations
Talk to family and friends who have had a slip and fall experience in the past. Ask them about their attorneys and find out which ones they would recommend. Also, ask other lawyers in your area for referrals; they will likely be able to point you toward reliable professionals with whom they may have worked in the past.
Research the attorney's background
Next, research the lawyers you are considering. You should look into their background and experience; find out how long they have been practicing law, what types of cases they specialize in, and if they have any special certifications or awards for excellence. Additionally, make sure to check online reviews from past clients so you can get a better idea of the quality of service they provide.
Examine their practice
Finally, take the time to evaluate each attorney's specific practice. Ask them about their strategies for handling your case and see if you are comfortable with the approach they plan to take. Additionally, make sure that they have a good understanding of the specific laws and regulations that pertain to slip and fall accidents in your area so they can effectively represent you.
What Is The Process Of Filing A Claim For Compensation After An Injury Caused By A Slip & Fall Accident
Filing a claim for compensation after an injury caused by a slip and fall accident can be a complicated process, but it is important to understand the steps involved in order to get the compensation you deserve.
The first step is to identify who is liable for the accident. This should include all parties that may have contributed to the incident, such as the owner of the property, the company responsible for maintaining it, or any third parties that may have been involved.
Once you have identified who is liable, you should consult an experienced personal injury attorney to help you build your case and ensure that you get the compensation you deserve. Your attorney will be able to advise you on how best to proceed with your claim, including gathering evidence and filing paperwork.
The next step is to file a lawsuit against the responsible parties. This involves submitting a formal complaint to the court detailing why you believe they are liable for your injuries and what damages you are seeking in compensation. Your attorney will handle this process on your behalf, ensuring all necessary documentation and information is included.
Once a lawsuit is filed, the court will review the case and make a ruling. If successful, you may be awarded compensation for any medical expenses incurred as a result of your injury, lost wages due to missed work, pain and suffering caused by the accident, and other related costs.
Contact A Slip And Fall Attorney In California
Navigating the legal system following a slip and fall accident can be overwhelming, but it's important to understand your rights. An experienced slip and fall attorney will provide you with the guidance necessary to get justice for your injury claim. With their help, you can ensure that all of your questions are answered and that any compensation awarded is fair.
If you're in California and have recently been injured in a slip and fall accident, contact Big Ben Lawyers. Their experienced slip and fall attorneys are dedicated to providing personalized legal representation and justice for the injured. Their team of lawyers is committed to fighting for your rights, and they have years of experience handling a variety of slip and fall cases. Contact them to schedule a consultation.